Articles
Click on a link to read the article online.
Professional reading on education from a Christian perspective.
All articles are also supplied as a pdf file. The link to the pdf is at the bottom of each article, click on the link to open the pdf file, then save to your computer's hard disk.
Search TCF of NSW:
Contents:
---
General Articles
Book Review: Kara Martin, Workship: how to use your work to workship God. (August 2017)
Truthiness - the new reality (February 2017)
Bright students & Disadvantaged schools. (June 2016)
A History of Australian Army Chaplains - Book review of "Captains of the Soul (Feb 2015)
Ambiguity of Christmas in a post-Christian society
Big C, little c what begins with c?. Article about corruption (June 2014).
Christian response to recession
Christian Right - Is there an alternative evangelical position?
Fear of education. About digital education - December 2011
The Five great challenges for parents and teachers (pdf 6MB) Alcohol use, sleep deprivation, cybersafety and other key issues.
Christian giving: A complex matter? (Feb 2012)
Gumbuli of Ngukurr: Aboriginal Elder in Arnhem Land - A Book Review from 2012
Story of Helen and Peter Kidd (December 2013)
Lest we forget (June 2012)
Living a life under God's calling. A review of the book: "Captains of the Soul" by Michael Gladwin from February 2015.
Money Traps (Aug 2009)
Book review of Roy William's book: "Post God Nation" (John Gore - Dec 2015)
Promotion: An elusive goal - tips for applying for a promotion (Feb 2015)
Stewart of Stewart house - Article on the ministry and influence of Sir Frederick Stewart (December 2013)
Technology: What the Bible says
RUCAS Keynote The Keynote Address at the TCFNSW RUCAS Conference was presented by Phil Nanlohy from the University of Western Sydney. (RUCAS stands for Really Using Computers At School)
Using Technology in the Classroom: How Christian is that?. The dinner speech at the TCFNSW RUCAS Conference was presented by John Capper. (RUCAS stands for Really Using Computers At School)
Trivial Pursuits (Dec 2008)
Is Values Education just the latest fad? Professor Brian Hill
Which values do I Teach in a multi-faith society? Professor Brian Hill
Are today's young people different? Ken Buttrum, former Director-General of Juvenile Justice
---
Teaching
Learning innovations: It's always going to be a hybrid model. Article about teachers embracing changes in the way teaching is done. (April 2017)
The Christian Connection: Support for the Australian School Curriculum (April 2016)
Contemporary, controversial and Christian?
Racial Tensions – Is it safe to go to the beach?
Service learning gains momentum
Student–teacher relationships, forbidden territory?: Looking again.
Teacher expectations and student performance (Dec 2009)
Teaching About Christmas – 1 (Dec 2006)
Teaching About Christmas – 2 (Feb 2007)
Teaching ethics to Non-SRE students?
Teaching well - Book review (April 2014)
Tsunami: Making sense of the world
---
Learning
Not in My School. An article in reply to Paulin Hansen wanting to take children with disabilities out of main stream classes. (August 2017)
Homework. An article exploring a christian perspective to homework. (October 2016)
Supporting the Oral and written language needs of students with additional needs - Notes from Harley Mills on the half day seminar on May 2016
10 things I learnt from the seminar on Occupational Therapy Strategies. Harley Mills reflects on the half day seminar in May 2016.
ADHD Attention Deficit Disorder - Implications for students and Management Strategies for Teachers - Notes from Andrew Greenfield's presentation to 2013 Teacher's Christian Fellowship Day Conference.
Bullying (pdf 3MB) Examining some of the ethical moral and legal dilemmas in working with young people. (pdf of Slide Presentations only..)
Including students with a disability in regular classrooms (December 2012)
Mental and behavioural health - Old problem, new solution?
Today's adolescents - different? (Feb 2013)
Attention Difficulties Ilona Bruveris, Senior Adviser, Student Behaviour Support, NSW Department of Education and Training
Foundations of Learning John Frew, Principal, Holsworthy High School
The Invisible Problems. Vicky Kasunic, School Links Program Manager, South-west Sydney Area Health Service, Liverpool
Being the boss. Dr Cath Laws, Principal, Fowler Road School
Think Right to Act Right. John Gore, Chief Education Officer, Human Society and Its Environment, NSW Department of Education and Training
Classroom Context Alison Soutter, Senior Adviser, Behaviour Management, NSW Department of Education and Training
---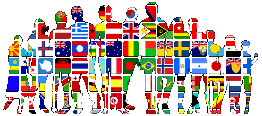 International
Members from NSW Australia, visiting schools overseas
News from the Cochrane's after their visit to Bangladesh 2017. Prayer points available. (August 2017)
The Cochrane's in Bangladesh 2017. An update and thanks. (April 2017)
The Cochranes in Bangladesh (Review and update - Dec 2016)
Bangladesh teacher training: Ian thanks the teachers involved and shares his experiences in his report: Barefoot in Bangladesh - John's perspective of teacher training work in Bangladesh.
Margaret's reflections on her time in Bangladesh (December 2014).
The education of girls in India: Issues discussed in an article August 2013. John Gore, Education Consultant, Australia (Paper given at the 2013 Pacific Circle Consortium Conference, Honolulu, Hawai'i)
India finished - John Gore says thanks (Feb 2015)
What did I learn? Seven years involvement with schools in India. Education in India (Dec 2015)
Education in Tanzania - A big challenge (April 2013)
Disclaimer: These articles are the opinions of the authors and does not necessarily reflect that of all Teachers' Christian Fellowship members.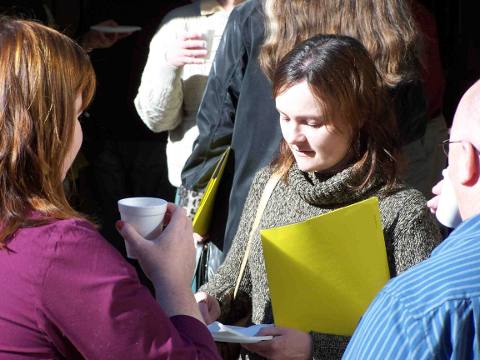 Religious education
Articles relevant for Special Religious Education (SRE) in NSW (Australia) schools
Does God make a difference? An Australian perspective. (April 2011)
National curriculum: Consigning future generations to religious illiteracy? (Feb 2011)
Religious Education, brainwashing and faith (October 2011)
---
Blasts from the past:
Excerpts of some significant articles from the Journal of Christian Education
Caring as the basis of teacher–pupil relationships
Christian students' views on terrorism and religion: An Australian Study
Competition and the Christian Ethic
Concept of School Discipline: and a Christian Interpretation
Mainstreaming Values Issues in Education
Nurturing Spirituality in Children and Young People by Developing Resilience
Relevance of a Christian philosophy of education
Vulnerability in the classroom : Reflections on Palmer's The Courage to Teach
Yes! Christians are different; but are their schools?
---
Educating in a post Christian society
---
Curriculum
Breaking the mould: Is there a place for service learning in the revised NSW curriculum?
Draft Senior Modern History Syllabus - Recommendations. Alec Mills draws presents some recommendations about Aboriginal education contexts in the Draft Stage 6 Modern History Syllabus
ACARA: the acronym we had to have (Feb 2010)
Building a curriculum for whole individuals and society (Oct 2009)
Civics and Citizenship: Comment on Draft Years 3-10 Australian Curriculum: Civics and citizenship. Article by John Gore (Oct 2013)
Educational filters: Will a national curriculum change what teachers teach? (May 2009
The History debates: Will they never end? (Feb 2009)
K-10 History: The devil isn't in the detail. (Feb 2014)
K-10 History: The devil isn't in the detail: A response by Alec Mills (April 2014).
National Curriculum: Analysis and comment (April 2010)
Educational Filters: Will a national curriculum change what teachers teach? John Gore, Education Consultant
Building a curriculum for whole individuals and society. Barry McGaw, Chair, National Curriculum Board
---

Assessment
In defence of NAPLAN. John Gore argues in favour of NAPLAN. (Dec 2018)
The leaning tower of PISA. John Gore writes about the "Program for international Assessment". (Aug 2016)
Assessment, reporting and student self-esteem
Competition: A product of the curse?
League Tables: Will the "Truth" really hurt? (Oct 2009)
More tests and declining standards (April 2012)
Assessment, Standards and Learning. Making connections for teachers. Carol Taylor, Office of the Board of Studies NSW
Using the Primary KLA Syllabuses for Consistency of Assessment John Gore (Former Manager HSIE, NSW DET)
---
Whole School
"Distorted and incomplete" responds to articles in the popular media about education standards, discipline and single-sex schools. (Dec 2016)
Religious schools and LGBT discrimination
The Challenge of LGBT students (April 2016)
Working with LGBT students
(June 2016)
Making a difference – does the type of school system affect a child's values?
Preventing the radicalisation of young people: Can schools help? (Oct 2015)
Screening for students at risk (pdf 2MB) Practical strategies for identifying students needing intervention.
Writing a School Based Welfare Plan by Dianne Young (June 2015)
Values: At Last! (May 2004)
Values: Why values education is an important agenda.
When Citizens bite back: Civics education as a foundation for social change Part 1 and Part 2 (2012)
Who are you going to vote for? (Aug 2010)
Developing a Supportive School Context. Rob Spence, District Guidance Officer, Campbelltown
---
Join us on Facebook.
Follow us on Facebook