Web-site of the TCF of NSW (Australia)
News
2018 Getaway
5th-7th October at Stanwell Tops Conference Centre.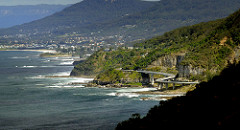 Join us for a relaxing weekend of fun and fellowship at the end of Term 3. Enjoy the peaceful environment and magnificent views of the South Coast. Put this date in your diary and watch for details in the next edition of TCF News.
---
President's Report for 2017
The President's report for 2017 is available. It provides a valuable perspective from Romans 1 of TCF as a support for teachers as they witness, teach students, support colleagues and above all honour God. We need the support of prayer.
---