Web-site of the TCF of NSW (Australia)
News
Livingstone school
News just to hand... The 10th visit to Bangladesh schools is happening. Read about the visit and prayer points.
---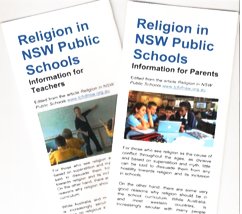 High Tea and religious education
A vast array of educational experience assembled on Saturday November 4 2017, for the TCFNSW launch of new brochures about religious education in public schools. The venue was Old Government House Parramatta.
Order copies of the brochure from the TCF of NSW office.
These brochures are based on an article by John Gore on "Religious education in NSW public schools: a less certain future".
---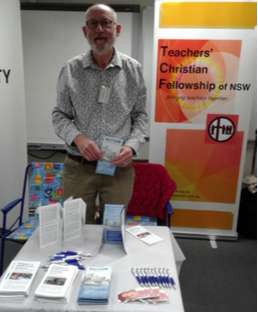 TCF at Scripture Union 150th Celebration
Teachers' Christian Fellowship ran a stall at the Scripture Union 150th Celebration on 21st October, 2017.
Latest Discussion
Behaviour Management Strategies for High School SRE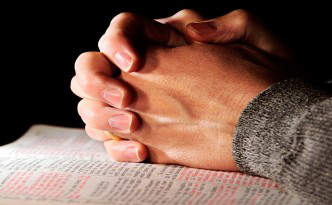 Karen Davies and Harley have put together some ideas and points to assist classroom management skills. These have been posted as Behviour Management Strategies for High School SRE. Some of these ideas have wide application, and some are most applicable to High School SRE teachers. Have you tried these? Share what you have tried and what happened in the discussion on Facebook.
Gender and schooling
Single sex or co-ed was an article in the December 2017 edition of TCF News. Now, John has shared some thoughts about Gender and schooling, which explores more about gender. This article may elicit some negative and positive responses as beliefs and attitudes vary in this area. So, join the discussion of these and other issues on Facebook.
Single-sex or Co-ed?
An ongoing argument is addressed in an article called "Single-sex or co-ed: Does it matter?". Does it make a difference to academic performance? Does it make a difference to social outcomes? Explore the research that has been collected in this article. Share your experiences on Facebook.
Shush: Don't mention the 'J' word
A discussion examimining an attempt by the Queensland Department of Education to stop students talking about Jesus in the playground; the article "Shush: Don't mention the 'J' word" also explains what happened and the implications together with the broader issues all Christians are under in an increasingly secular society. Have you found yourself under pressure to keep silent? Share your thoughts on Facebook.