Attention Defecit Hyperactivity Disorder
Notes from Andrew Greenfield's presentation to 2013 Teacher's Christian Fellowship Day Conference.
ADHD - Implications for students and Management Strategies for Teachers.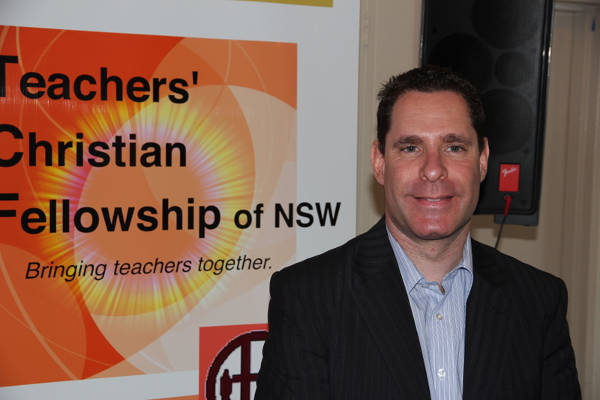 What is ADHD?
Attention Deficit Hyperactivity Disorder (ADHD) is a medical condition characterised by a persistent pattern of inattention, hyperactivity and/or impulsivity that is more frequent and severe than is typically observed in people of the same age group.
There are 3 main types of ADHD:
Predominantly inattentive ADHD
Predominantly hyperactive/impulsive ADHD and
Combined ADHD.
Diagnosis
There can be varying degrees within each subtype – mild, moderate, severe and profound.
Symptoms must have persisted for at least 6 months and exhibited across various settings e.g. home and school.
ADHD frequently overlaps with other conditions as Conduct Disorder, Anxiety, ODD which can make diagnosis difficult.
ADHD can be diagnosed by Paediatricians, Psychiatrists, Child/Educational Psychologists.
Reports from the child's home and school should be undertaken.
ADHD is more common in boys than girls.
ADHD is hereditary.
Measurement
Psychologists use:
Rating scales (behaviour/concentration) by parents and teachers.
Observation of the child's behaviour.
Cognitive tests (IQ test) investigating strengths and weaknesses.
Assessment of possible Learning Difficulties.
Neuropsychological test: Evoked Potential, EEG, qEEG.
Information regarding family history, birth, developmental milestones.
Continuous Performance Tasks (CPT).
Treatments
Medication.
Training for parents, caregivers, teachers.
Strategies for children and adolescents.
Cognitive and/or Behaviour Management programs for the child.
Social/Academic Implications
Poor Working Memory – forgetful, poor sustained attention, easily distracted, misinterprets information.
Poor use of Hindsight – repeats same mistakes, does not learn from past experiences.
Poor use of Forethought – cannot anticipate future events, poor planning and organisation, problems in initiating, persisting with and completing tasks aimed at the future.
Poor use of Inner Voice – keeps breaking the rules, poor self-control, lack of responsibility, difficulty making choices, problems checking, regulating and modifying behaviour.
Poor problem solving.
Can't separate emotions from fact – over emotional, overacts, not objective.
Impulsive Behaviour – speech, decisions, cannot delay gratification.
Strengths & Weakness of Children with ADHD
Strengths
Verbal Expression.
Visual gestalt – ability to see the 'big picture' quickly.
Long-term memory.
Intense emotions.
Enthusiastic, curious.
Active.
Generalisation of ideas.
Weaknesses
Listening.
Poor planning and organisation.
Visual detail.
Short-term /working memory.
Bored easily.
Impatient.
Written expression of ideas.
Three Principles of Instruction
Brevity.
Variety.
Structure/Routine.
Classroom Environment
Seat close to the teacher.
Seat among well-focused peers.
Use role model/buddy.
Keep work place uncluttered
Workload
Divide tasks into manageable parts.
Give short assignments.
Allow extra time.
Give assignments one at a time.
Reduce homework.
Provide breaks, allow students to move around.
Instructions
Be clear and concise.
Specify consistent expectations and consequences.
Use private cues/signals.
Give multisensory instructions.
Have direct eye contact.
Skills & Strategies
Set short-term goals.
Use contracts.
Teach self-monitoring.
Teach problem solving.
Teach think before you respond and act.
Use extra class assistance.
Incentives & Consequences
Increase immediacy.
Reward effort and accept fewer correct responses.
Provide regular feedback.
Give positive reinforcement.
Use a variety of rewards that students' value.
Ignore minor negative behaviour.
Teaching Methods
Use hands-on materials, computers and visual aids.
Use modelling, demonstration and guidance practice.
Accommodate writing, language and learning difficulties.
Summary
ADD/ADHD is a complex condition that affects different people in different ways.
A student's strengths/weaknesses and learning style should be the main focus.
A full comprehensive assessment should be ascertained before making a diagnosis i.e. by a Child/Educational Psychologist and specialist Developmental Paediatrician.
Don't believe everything you read and hear about ADD/ADHD.
Support students with ADHD at home and at school.
Learn simple behaviour management techniques.
Useful Resources
Booklets
Learning Difficulties Coalition NSW (LDC) ADHD Hot Tips for Parents and Professionals – Tool Kit Series.
Websites
www.livingwithadhd.com.au
Books
You and Your ADHD Child by Ian Wallace: Practical strategies for coping with everyday problems, 1996.
ADHD the Facts, Dr Mark Selikowitz, 2004.
Taking Charge of Adult ADHD: Russell A Barkley PhD, 2010.
ADHD, 3rd Edition, A Clinical Workbook, Russell A Barkley & Kevin R Murphy, 2006.
Articles